NiSi filter for Fuji X100 Series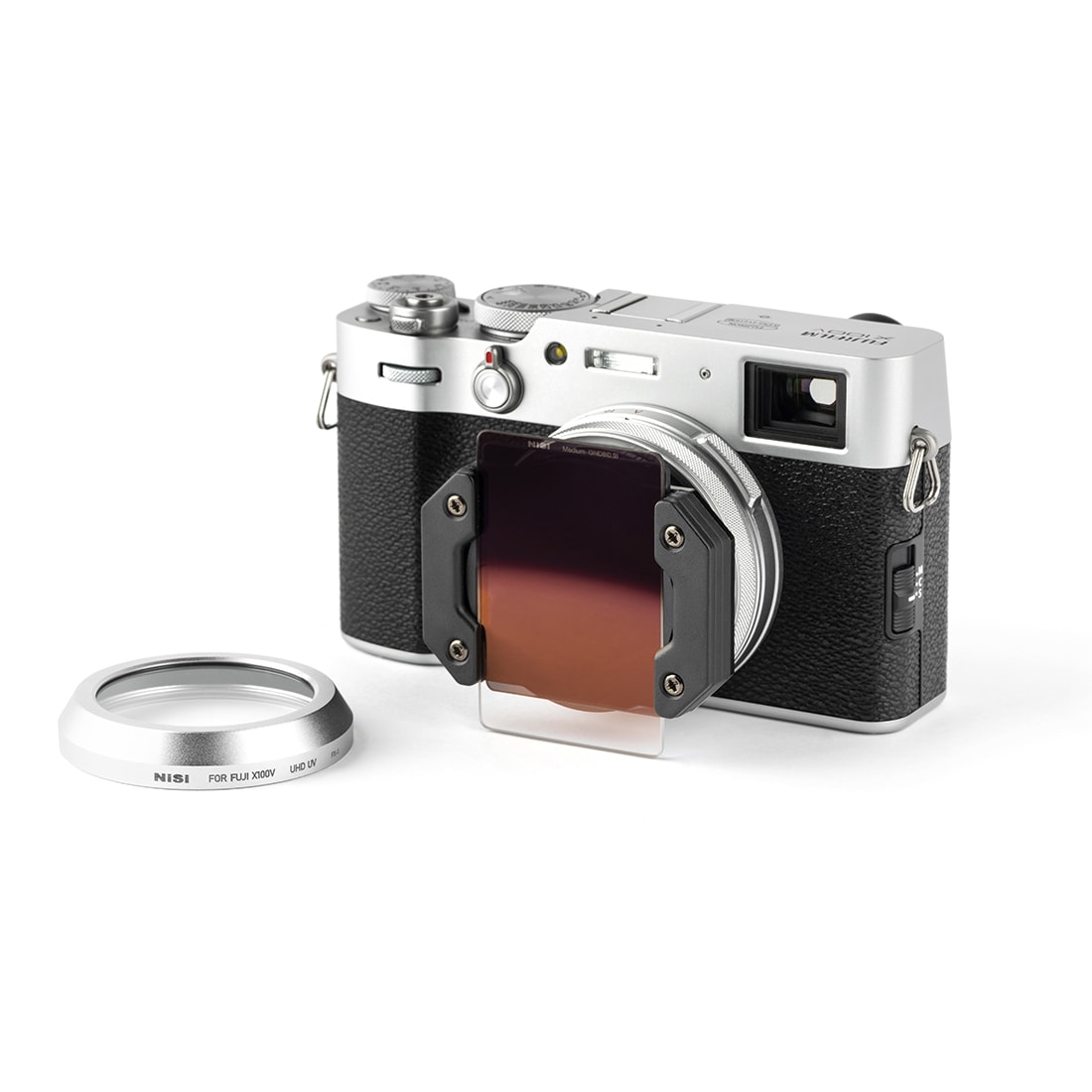 This NiSi filter system is specially designed for Fuji X100 Series compact cameras. Specifically: Fujifilm X100/X100S/X100F/X100T/X100V.
The NiSi filter holder in the Starter and Professional Kit is attached by removing the front element of the lens and screwing the holder into place; a simple, quick and secure installation. We also designed a UHD (Ultra-High-Definition) UV filter which seamlessly replaces the front element of the X100 lens.
The NiSi filter holder for Compact Cameras is made of aluminium, the same used in our popular V6 system and S5. It holds up to two filters simultaneously. The NiSi holder for Fuji X100 Series cameras can be easily rotated 360 degrees when switching between portrait and landscape mode. There is no vignetting.
Like all other NiSi filters, these filters are made of our exclusive lens grade optical glass. The surface is finely ground and polished to ensure optimum sharpness with today's UHD megapixel cameras.
NiSi filters for X100 Series are available in two different kits (Starter and Professional).
The UV filter for Fujifilm X100 cameras is available in silver and black finish.
This holder is not compatible with the WCL-X100 adaptor.
Choose your Kit for Fujifilm X100 Series cameras
Do you need further information? Write to us.