NiSi Natural Night filter
Reduction of light pollution from artificial lights
Made in lens grade optical glass
Compatible with V6 and 100mm and 150mm filter holders (2mm thickness)
Water repellent coating on both sides
Reduces light pollution by cutting the frequencies of artificial lights
The original and best artificial light reduction filter, with the best optical quality and frequency reduction
Copied by everyone, never equaled.
The perfect filter for night photography!
Learn about the Natural Night filter
With mercury, sodium and low CRI lampposts, the night sky is now so rich in light pollution in urban and rural areas that it alters the natural visual perception.
These interferences, combined with the normal presence of small drops of humidity suspended in the atmosphere, create haze and yellow/orange halos that reduce visibility. This doesn't just affect urban photography as the light pollution from distant urban areas can interfere with rural photography.
In night photography, both in and out of town, this translates into images characterised by unnatural colours due to the wavelengths of the artificial lights.
For this reason, NiSi has created the Natural Night filter. This filter allows you to block the most common wavelengths of light pollution, giving your images a more pleasing and natural colour.
The filter is made of high quality, lens grade optical glass so as not to have any reduction in sharpness and is coated with the exclusive NiSi nano coating. This delivers maximum transmittance and reduces flare.
The Natural Night filter also has an oleophobic and hydrophobic coating allowing you to shoot in any weather condition and to clean the filter with ease.
Examples of the NiSi Natural Night filter for night photography;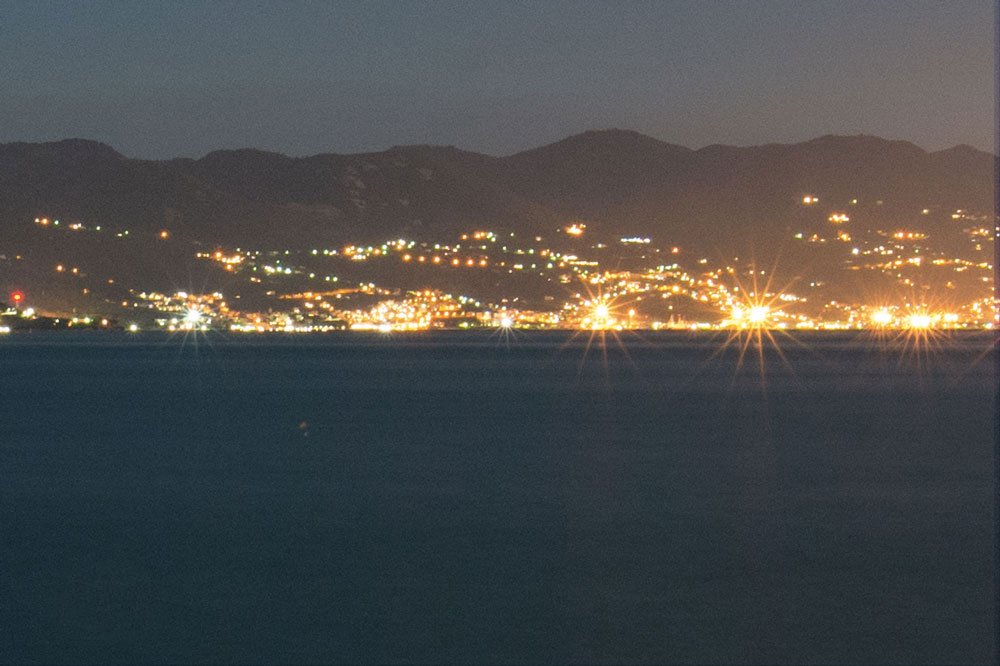 NiSi Natural Night: Circular screw-in or square filters.
All the quality of NiSi filters even at night.
The Natural Night filter is built only with the best optical glass available. Designed for reducing light pollution, it is another example of the high quality production process that has allowed us to create high performing glass at a competitive prices. Thanks to the special treatment to which it has been subjected, the loss of brightness is imperceptible and the definition remains at the highest levels across the field of view.
Like the rest of the NiSi Nano Coating® range, the Natural Night filter also has a Nano Coating treatment that reduces reflections and eliminates flare, facilitating cleaning thanks to its hydro-repellency and oil-repellency characteristics.
As you can see in the graph opposite, the NiSi Natural Night filter cuts light almost completely in the 575nm–590nm range; this is the range most commonly associated with artificial light pollution. It is this precise control over light, and the resultant images created with it, that have made the NiSi Natural Night one of the most popular, and most imitated, filters.
Learn more about the Natural Night filter and how to use it in this tutorial.