NiSi S6 150mm Filter Holders
S6; The 150mm filter holder, Redefined
Most landscape photographers with ultra wide angle lenses dream of using ND, GND and polarising filters with their lenses to get the most out of their photography.
However, many ultra wide angle lenses don't allow the use of screw-in circular filters or holders because the front element protrudes and the lens hood is often fixed. This prohibits the use of holder system and therefore a critical filter in landscape photography, the graduated ND, cannot be used.
NiSi have already redefined the 100mm filter holders with the market leading V6 for 100mm filter systems. A design innovation that allows the use of an integrated CPL filter and a maximum of 3 square or rectangular filters (100x100mm – 100x150mm).
Following the release of this system, NiSi received increasing pressure to reinvent the filter holder system for ultra wide lenses that require 150mm filters and have no front thread. The use of a circular polarising filter and 150mm filters at the same time has always been a problem. In response to demand we created the NiSi S5. This holder was incredibly well received and after record breaking sales, we have now improved on this great design with the NiSi S6.
NiSi S6 150mm Filter holder with Polariser
The NiSi S6 150mm filter holder represents the next generation of filter holders for wide and super-wide angle lenses. Included in each S6 kit is a choice of polariser, the Landscape Enhanced or Standard PRO. Find out the difference between these two filters here.
Continuing the high build quality of the S5, the S6 comes in CNC machined aeronautical grade aluminium and has a host of design and functional improvements such as:
Redesigned locking wheel for great security and ease of mounting/unmounting.
Premium grade flocking to absorb stray light and minimise reflection/glare
Redesigned filter slots and polariser gear wheel
No light leak, even without the CPL installed
Silver finish adaptor ring with knurled edges for grip
The externally mounted gear wheel gives you full control over the polariser, even with filters mounted. The S6 takes our 150mm series of ND and GND filters as well as the 150mm Natural Night filter.
150mm NiSi S6 Holder Kit
Each NiSi S6 kit contains everything you need to start using filters immediately; the holder has two 150mm filter slots and a main ring which is custom designed for your lens. This ring also houses the included polariser or other S6 Circular Filters. The NiSi S6 kit also includes a pouch and lens cap, so you can leave the polariser mounted and protected, as you change location.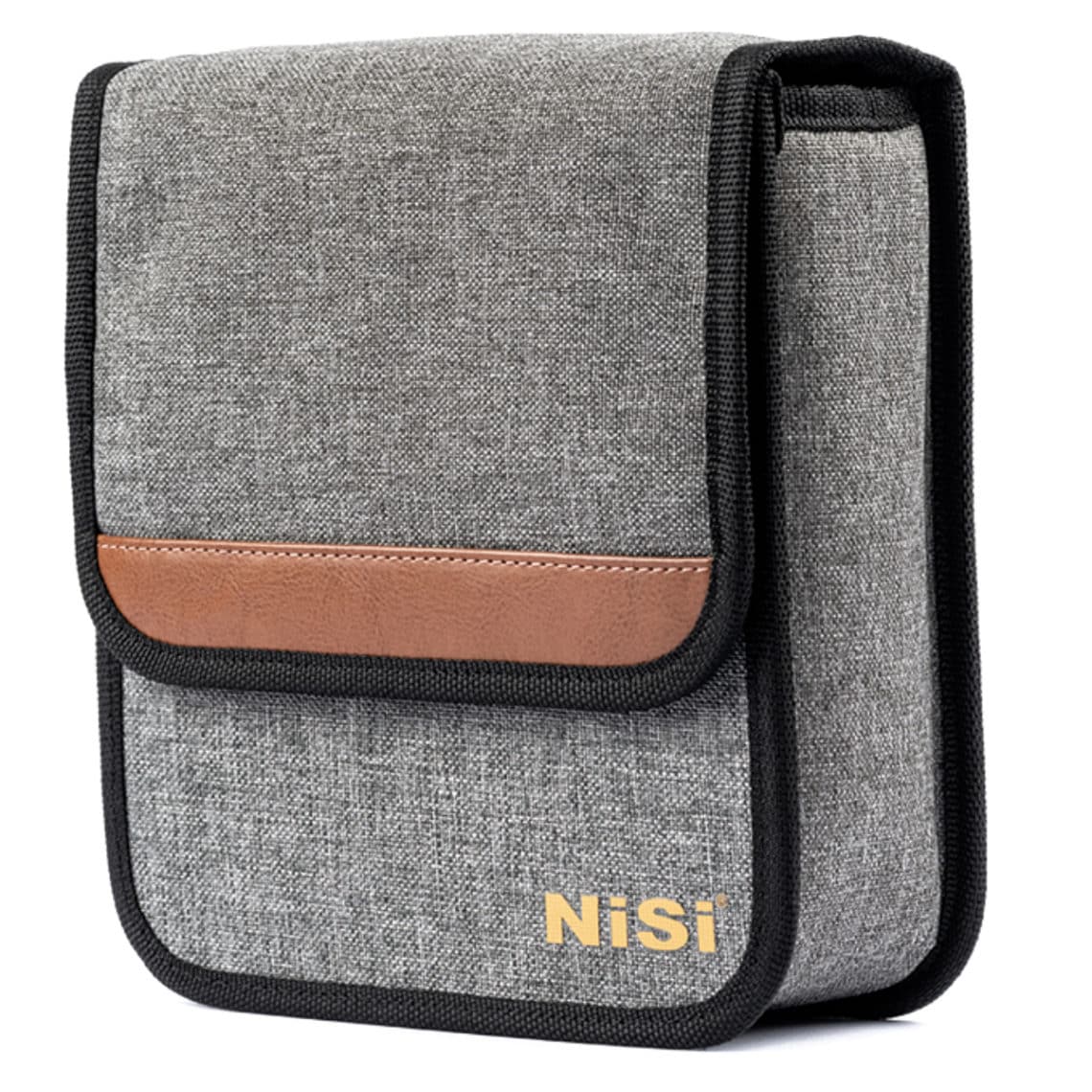 Choose your NiSi S6
-with Landscape Enhanced CPL
-with Standard PRO CPL
S6 Accessories
Custom adaptor rings for lenses are included as standard in the kits above. However if you already own an S6 kit and purchase an alternate lens, or need a replacement adaptor, the full series are available in adaptor ring only sets below along with the Landscape CPL and replacement frame
S6 Installation Guide (Sigma 14-24 Sony E-Mount Version)
Questions? Please let us know.