Lee Frost, NiSi UK Ambassador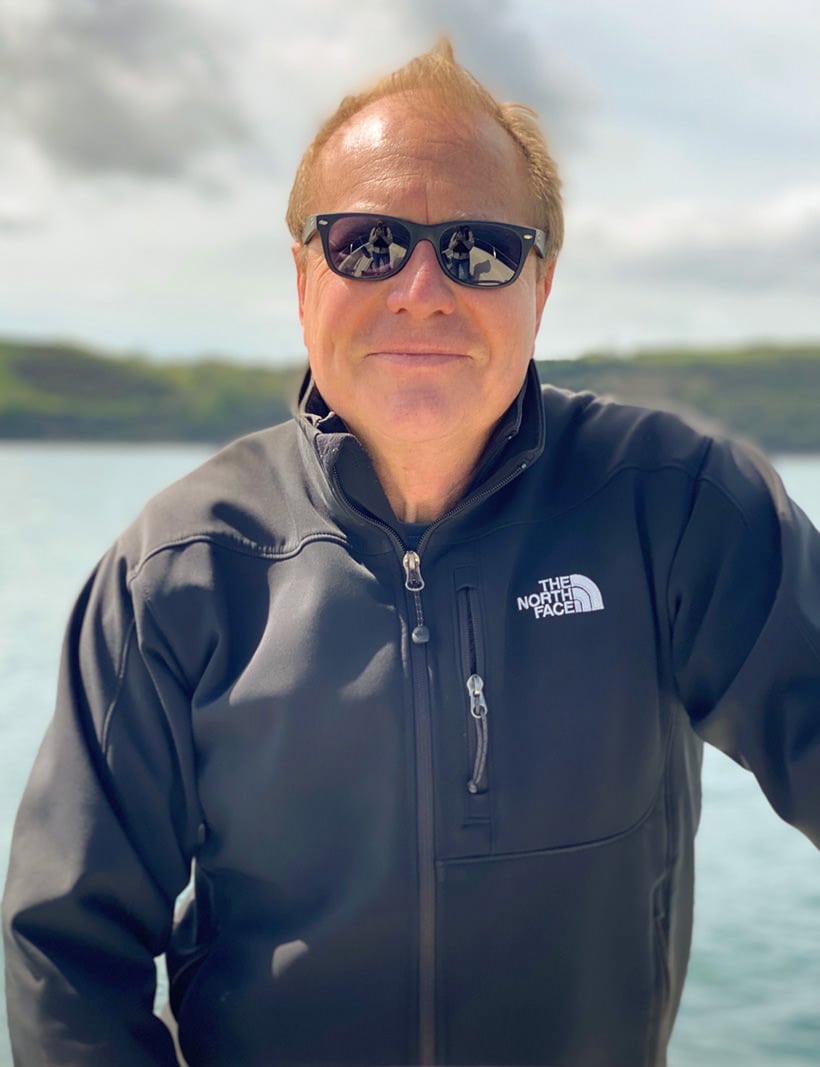 Lee Frost picked up a camera for the first time aged 15 and has been obsessed with photography pretty much ever since. For the last 25 years, he has been regarded as one of the UK's best-known landscape and travel photographers. He spends more than half of the year exploring the globe with his camera and his creative images are marketed worldwide for use in books, magazines, advertising campaigns, posters, calendars and travel brochures. Lee is also a prolific author on photography, with over 1000 magazine articles and almost 20 books to his name. Through his business Photo Adventures he has organised and led more than 200 photographic workshops and tours in the UK and around the world in countries such as Namibia, Morocco, Cuba, Italy, the USA, Bhutan, Myanmar and Iceland. Lee lives near the sea in Cornwall and when he's not behind a camera you'll probably find him on his boat or kayak on the Helford River. www.leefrost.co.uk
Lee's Gear Bag

Filters: NiSi V7 with True Color NC CPL, NiSi V6 Landscape Enhanced, NiSi ND8 0.9 3 stops, ND64 1.8 6 stops, ND1000 3.0 10 stop, NiSi GND4 0.6 2 stop Hard/Soft/Medium, NiSi GND8 0.9 3 stop Hard/Soft/Medium/Reverse, NiSi GND16 1.2 4 stop and NiSi GND32 1.5 5 stop Soft

Camera: Canon EOS 5DS and 5DSr, Canon EOS 5D MKIII infrared conversion

Lenses: Canon EF 16-35mm f/4 L IS, Canon EF 24-70mm f/4 L IS, Canon EF 70-300mm f/4-5.6L IS

Bag: F-Stop backback or landscape/cold countries, Tamrac Adventure 7 backpack for travel

Tripod: Novo Explora T10 tripod and Really Right Stuff BH-40 ball head for travel, Gitzo GT3542LS tripod and Really Right Stuff BH-55 ball head for landscapes, Platypod Max (when tripods aren't permitted)
NiSi UK: What got you into photography?
I got into photography when I was 15 and my mother bought me a Zenith Russian 35mm SLR for Christmas. For more background info, go to this link – https://www.leefrost.co.uk/about
Photograph: Dunstanburgh Castle, Northumberand, England, UK.
NiSi UK: What is your dream location to photograph?
Lee: I don't really have a dream location as I love all aspects of creative landscape and travel photography, so I'm as at home shooting old Americans cars on the streets of Havana or young monks in a temple in Myanmar as I am the rugged coastline of Cornwall close to my home, or the frozen landscape of Iceland in mid winter. My website shows a diverse range of subjects and styles. I don't want to be pigeonholed and I love the creative challenges of shooting a range of subjects and types of location – the variety keep me inspired.
Photograph: Jökulsárlón lagoon, Iceland.
Ullswater, Lake District, England, UK.
Follow Lee on: