Kim Grant, NiSi UK Ambassador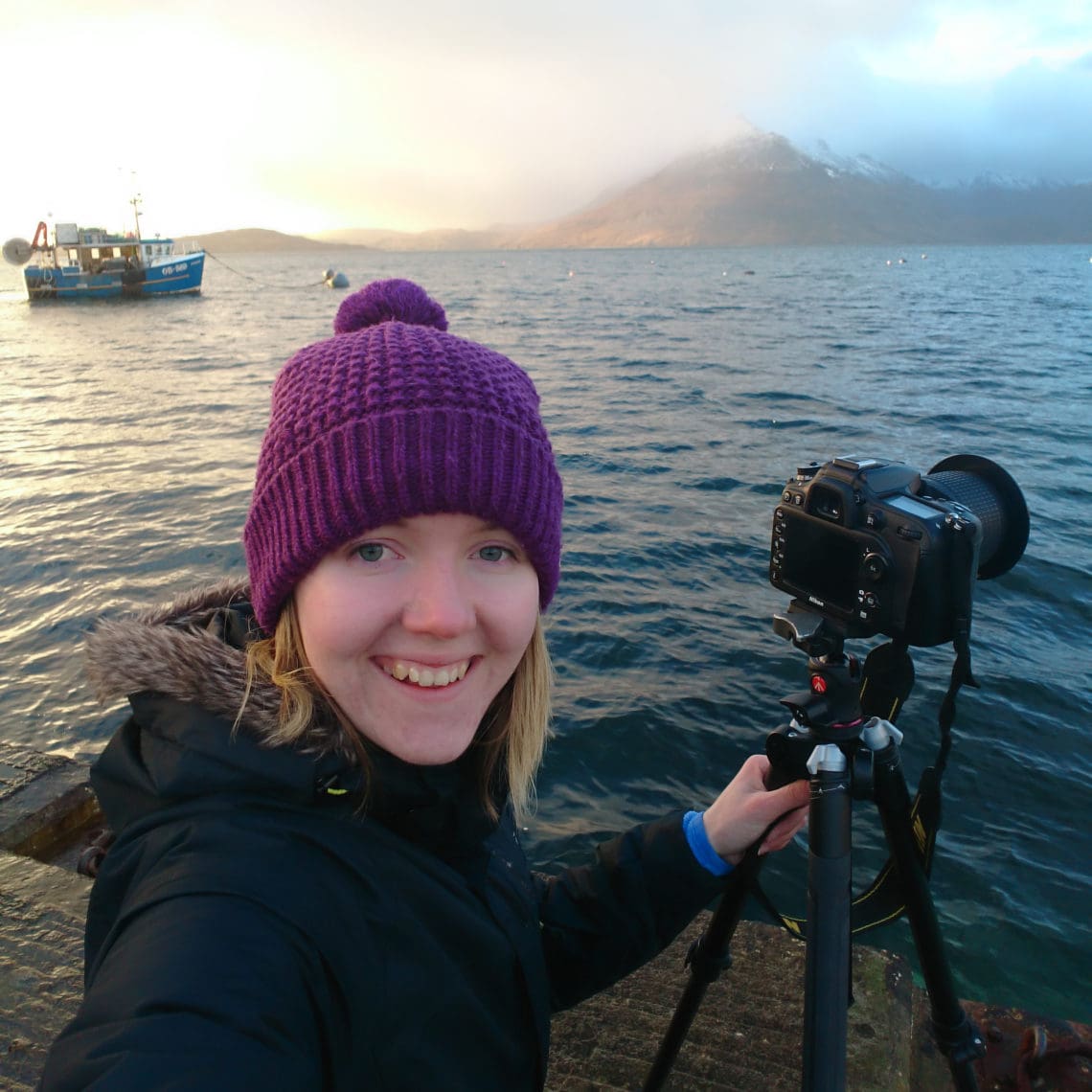 Kim is a Scottish outdoor photographer with a real love for capturing Scotland's landscapes, wildlife and hidden macro world.

She started her photography journey at the age of 16, when she began to photograph the sun setting over her local beach. She recognised quickly that no two sunsets were the same and gained much pleasure from capturing them on camera. Over time her love for photography grew and she began to travel around Scotland, photographing it in all of its weathers and moods.

Her main passion for photography revolves around using her camera to connect with the natural world around her. She is never happier than when outdoors admiring and capturing her home country and in recent years this passion inspired her to start documenting her photographic journeys on YouTube.

In 2019, Kim started her own photography business and now hosts both group and one to one photography workshops in her local area.
Kim's Gear Bag

Filters: NiSi V7 with True Color CPL, NiSi ND8 3 Stop, NiSi ND64 6 Stop, NiSi ND256 8 Stop, NiSi ND1000 10 Stop, NiSi GND32 5 Stop Soft, NiSi GND16 Medium 4 Stop and NiSi GND8 3 Stop Hard.

Cameras: Nikon Z6 + Nikon D7100

Lenses: Nikkor Z 14-30mm f/4 S + Nikkor Z 24-70mm f/4 S + Nikkor DX 70-300mm f/4.5-6.3 + Sigma 17-50mm f2.8 EX DC HSM

Bag – Lowepro flipside 400 AW II

Tripod – K&F concept carbon fibre tripod
NiSi UK: What got you into photography?
Kim: I have always been an outdoorsy girl and when I was a teenager, one of my favourite past times was walking along the beach in the village I grew up in.
I would often head down there after school and watch the sunset over the sea. I noticed very quickly that no two sunsets were the same and they were all beautiful and unique in their own way. The tide also played a huge part in the changing of the beach and the moods created during this special time of day.
I've always had a creative and artistic mind and so wanted to find a way to capture these moments and enjoy them even more. This is when I bought my first camera and began my photographic journey. It's safe to say that I fell in love with photography from the off and I have never looked back.
NiSi UK: Talk us through your favourite shot with NiSi filters.

Kim: One winter's afternoon, I headed to a local lake to undertake some sunset photography. Post sunset I was greeted with one of the most colourful sunsets I'd photographed in quite some time.

I used my NiSi polariser to remove some glare from the water and a NiSi medium edge ND to prevent the sky being over exposed. It resulted in this beautiful reflection shot, with the sky and water being perfectly balanced.

I really felt like all the elements came together that afternoon and I even had some swans swim past to add some character to the image too. This was certainly an afternoon to remember!
NiSi UK: What is your dream location to photograph?

Kim: I can't say I have a specific dream location to undertake photography but I am very much drawn to Scotland's coastal locations.

I feel truly alive when at the seaside and for me the photographic opportunities there are endless. Whether capturing a storm front approaching, a long exposure seascape or sunset light hitting the sand – being by the coast is a never ending dream as a photographer!

There is still so much of the Scottish coast that I have yet to explore and photograph so I'm sure I have many dream come true moments yet to be experienced.
Follow Kim on: