Ask our Ambassadors!
Buy a NiSi V7 kit with Holder and Filters and learn how to get the most out of it with our Ambassadors now!
From January 1st to February 28th 2023, for every V7 kit with Holder and Filters purchased, you will be entitled to a 30-minute video call to talk to an UK Ambassador about the NiSi products you have just purchased or any other topic of interest.
A unique opportunity to engage with experienced photographers and immediately be in a position to make the most of your purchase!
Once you have purchased your kit, simply send an email from HERE writing down your order number and your Ambassador preference from the list below, and our Ambassador will contact you directly to arrange a meeting date and time.
What are you waiting for? Take advantage of our Ambassadors now to get the most out of your V7 kit!
List of products which this offer applies
Ambassadors joining the initiative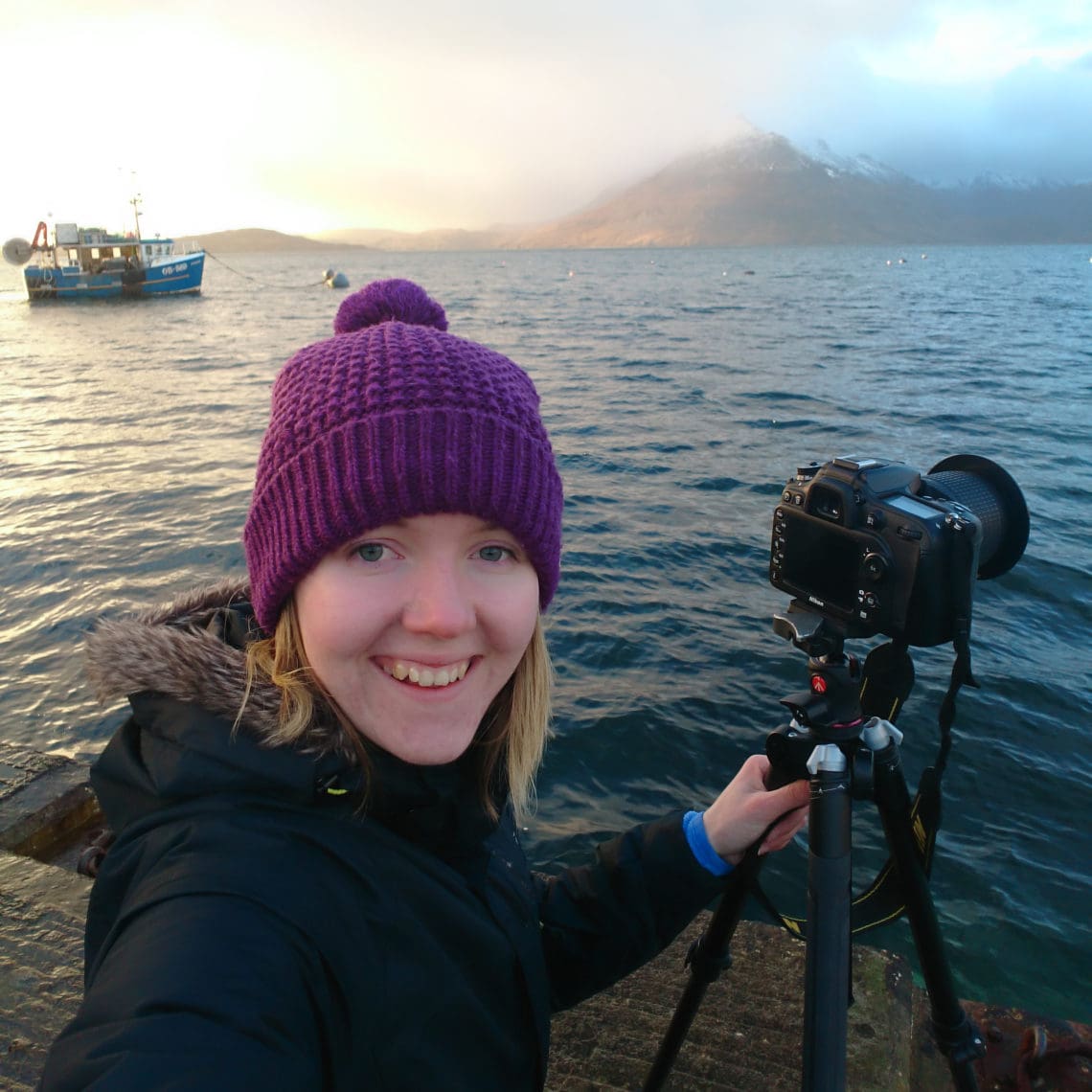 Kim Grant is a Scottish outdoor photographer with a real love for capturing Scotland's landscapes, wildlife and hidden macro world.
She started her photography journey at the age of 16, when she began to photograph the sun setting over her local beach. She recognised quickly that no two sunsets were the same and gained much pleasure from capturing them on camera. Over time her love for photography grew and she began to travel around Scotland, photographing it in all of its weathers and moods. Her main passion for photography revolves around using her camera to connect with the natural world around her. She is never happier than when outdoors admiring and capturing her home country and in recent years this passion inspired her to start documenting her photographic journeys on YouTube.
---
Imran Mirza has been a professional photographer for just over a decade. His career really took off when Microsoft discovered his London images and decided to create a windows theme using them, they were the 4th most downloaded themes in the world and have been downloaded over 55 million times to date. They are still available on Microsoft's website. Imran's images have been featured on BBC news, one being Malham Cove and it's rare waterfall and the Blood moon image. Imran also writes for Fstoppers.com along side his YouTube channel, where he now talks about how to start in photography and keeps his videos fresh and simple to understand. Imran shoots commercial work which range from products to food and also teaches his techniques via one to one classes. Whilst living in Dubai Imran worked for Euronews as a cameraman, DOP, editor and director. This transitioned into a full time job and now Imran films cooking shows for various food brands in the UK.
---
Marek Biegaslk is a professional landscapes/nature and travel photographer. His work captures sublime moments of light and the surroundings, which are a result of meticulous planning and preparation.
He is always looking out for patterns within the landscape and the hidden link between reality and the imagination and over the years has organised photographic workshops in Norway, Italy, Czech Republic, Poland, Sweden, France and his beloved Ireland.

Marek currently lives Skerries, County Dublin and his work has been published by National Geographic, The Times, Forbes, Irish Independent and many more. He frequently collaborates with Canon Ireland and has won a number of international awards including, National Geographic Finalist, HIPA, SIPA, Grand Trierenberg, New York Exhibition and MONOCHROME AWARDS
---
Sean O' Riordan started his landscape photography journey in 2018. Growing up at the foot of a mountain range in rural Ireland he spent many days hiking and adventuring when he was young. A trip to Iceland in 2018 sparked his desire to capture landscapes through his camera lens and it opened his eyes to the beauty of Ireland when he returned home. He's fascinated by the weather. Looking up and seeing those gnarly skies gives him a huge buzz! He began running workshops in the summer of 2021 and have brought clients to areas in the west of Ireland teaching them about photography composition, camera settings, weather prediction etc. He love writing blogs and articles for his website and creating photography videos for his YouTube channel with the aim to teach and hopefully inspire others to grab their camera or even just themselves and head out into nature and the outdoors.
---
Gary Gough has been a Professional Photographer for nearly 20 years. He is a photography Teacher and Youtube Influencer. His photography genres include Landscapes, Commercial, Portraiture, Wedding and Photography Training.
Gary's first step into photography was joining a camera club in 1979. He joined the RAF as a spritely 18-year-old and thought he would try something new! A decision he's glad he made to this day!
His camera history is pretty straightforward; first camera was a Practika MTL5 35mm film camera. He soon outgrew this and moved on to his very much loved Canon A1. Had various other film cameras until the world of digital photography took hold in 2005. He bought the original Canon 5D, two to be precise, both of which He still have today.
He still possess all of the aforementioned and he still own all the cameras he purchased since. He's not sure why, but he just can't bring himself around to selling old cameras!
---