Our macro close-up lens allows you to use your own lens (usually a telephoto lens that includes focal lengths between 70 and 300mm) as a Macro lens. The main advantage is to have macro level magnification. (The best close up lenses allow you to get up to 1:1 magnification ratio without the expense of a dedicated macro lens.) Furthermore, the portability of the Close-Up lens allows you to always have the it with you without taking up space (and weight) in your backpack.
Building an additional lens for Macro is not something simple, as in some ways it is very similar, albeit simplified, to the construction of a full photographic lens. Attention must be paid to light transmission, optical distortion, the focal plane, chromatic aberration and many other factors, among which one of the most important is the quality of the optical glass used.
NiSi has always been focused on the construction of high-quality optical products, paying close attention to design and materials and always aiming for excellence. In addition, NiSi designs and manufactures film lenses used in film productions and intended for TV. This is why we decided to create a Close-up Macro lens with the characteristic excellence of all NiSi products. 
NC Macro Close-Up Lens 77-72-67mm – Technical Specifications
Before we get to some images shot with the NiSi close up lens, let's list the specifications and the reasons why when using the NiSi NC Macro lens you will feel like you are shooting with a real Macro lens:
Lens grade optical glass  – as always, the best optical glass on the market.
Double apochromatic optical elements
Multi-Nano Coating® NiSi (NC) treatment, for better sharpness and easy cleaning from water and grease (such as fingerprints)
Magnification close to 1: 1 when shooting at 200mm
Diopters +3-4 (between 3 and 4 diopters)
Design that significantly reduces the purple/green fringing
Potential to screw it directly to lenses with 77mm thread and adapter rings are included in the kit to use it with 72mm and 67mm threads. You can use it on smaller diameters using third party rings.
NC Macro Lens  – Kit Contents
The kit has everything you need to use and transport the lens:
1 x 77mm NC Macro Lens
1 x 72-77mm Adaptor Ring
1 x 67-77mm Adaptor Ring
Lens Case
2 x Lens Caps
NB: If your lens has a smaller filter thread you can use a third-party adaptor ring. Just make sure to have a >70mm focal length lens.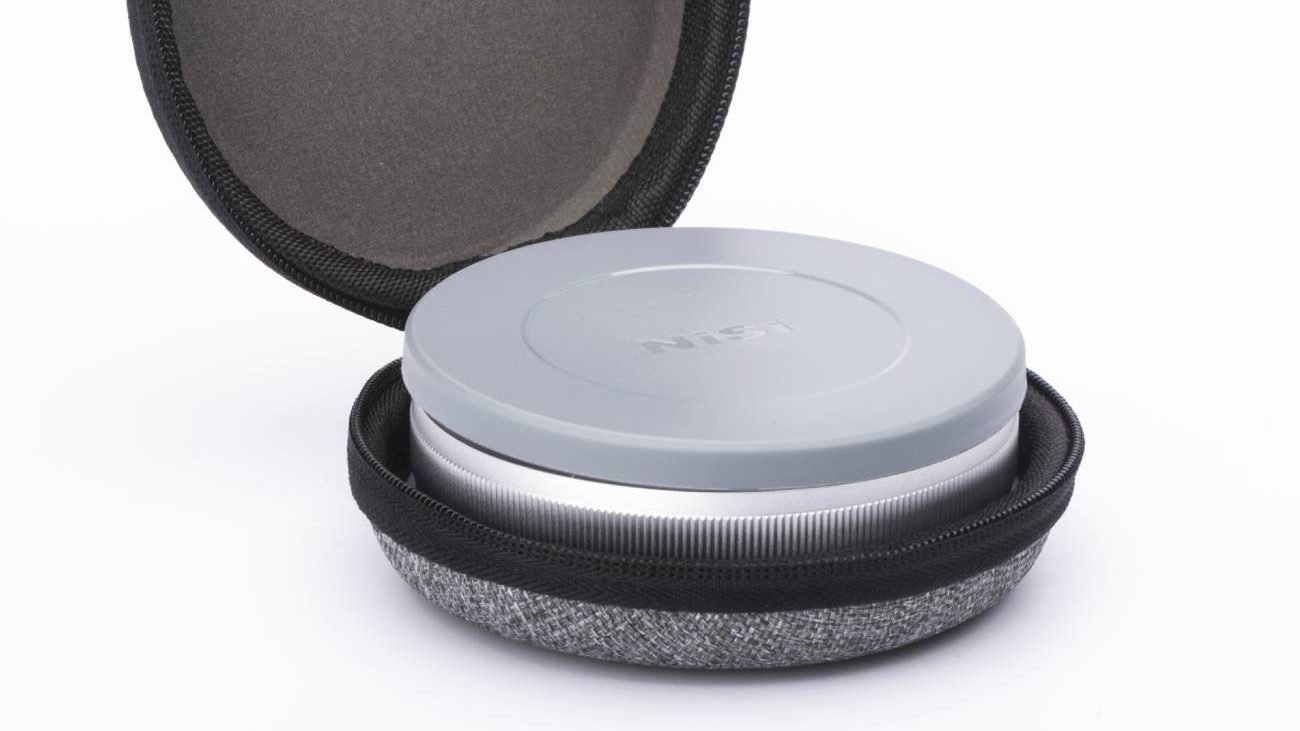 Read the review by Ross Hoddinott on Nature TTL
Recommended lenses and how to use the close up macro NiSi lens
The close up NiSi lens has been designed to work at its best between approximately 70mm and 300mm focal lengths. So we recommend having a target whose range falls between these two values. The recommended lens is a 70-200 telephoto lens, because very often it is in itself an excellent lens in terms of sharpness. Shooting at 200mm it is possible to obtain an enlargement ratio of about 1: 1. Lenses with focal lengths of 70-300 are also fine, as are 100-400, 70-105 and so on. The important thing is to have focal lengths between 70mm and 200mm available: this is in fact the optimal range for sharpness and magnification.
When using the close-up lens, it is important to know the optimal working distance, i.e. the distance between the lens and the subject that allows you to focus correctly. This distance is between 22cm and 30cm.
Finally the diaphragm: we recommend using an aperture between f/8 and f/16 to obtain the best sharpness results.
Photo examples with the NiSi NC Macro Lens
Photo by Alberto Ghizzi Panizza (without post production)
Photo by Ross Hoddinott (with post production)
Below is a 100% enlargement of Ross Hoddinott's photo (without added sharpness or noise reduction in post-production)
Photo by Joni Niemelä (with post production)
Read the review by Ross Hoddinott on Nature TTL
Soap Bubble Photography
Photographing simple soap bubbles can lead to unexpected results using the Close-Up Macro NiSi lens.
Do you have any questions for us on this product? Ask us using the form below: